Now you can develop multi-cloud fluency to give yourself an edge to start or advance in the Cloud computing with CompTia Cloud+ certification program.
Some of the high-paying tech jobs today are in cloud computing, but picking up skills in broader IT systems operations hasn't been easy. Until now. This vendor-neutral certification program validates competence and expertise needed to deploy and automate secure cloud environments that support the high availability (HA) of business systems and data.
You need to set the foundation right for a high-end cloud job. The proper training can help you prepare for tech job interviews and certification exams. You can find the high-quality training resources to become equipped with the functional knowledge to handle skilfully technical and security issues while learning to deal with the new technologies that might emerge in the short term.
These resources are guaranteed to be up-to-date to help you pass CompTIA certification exams.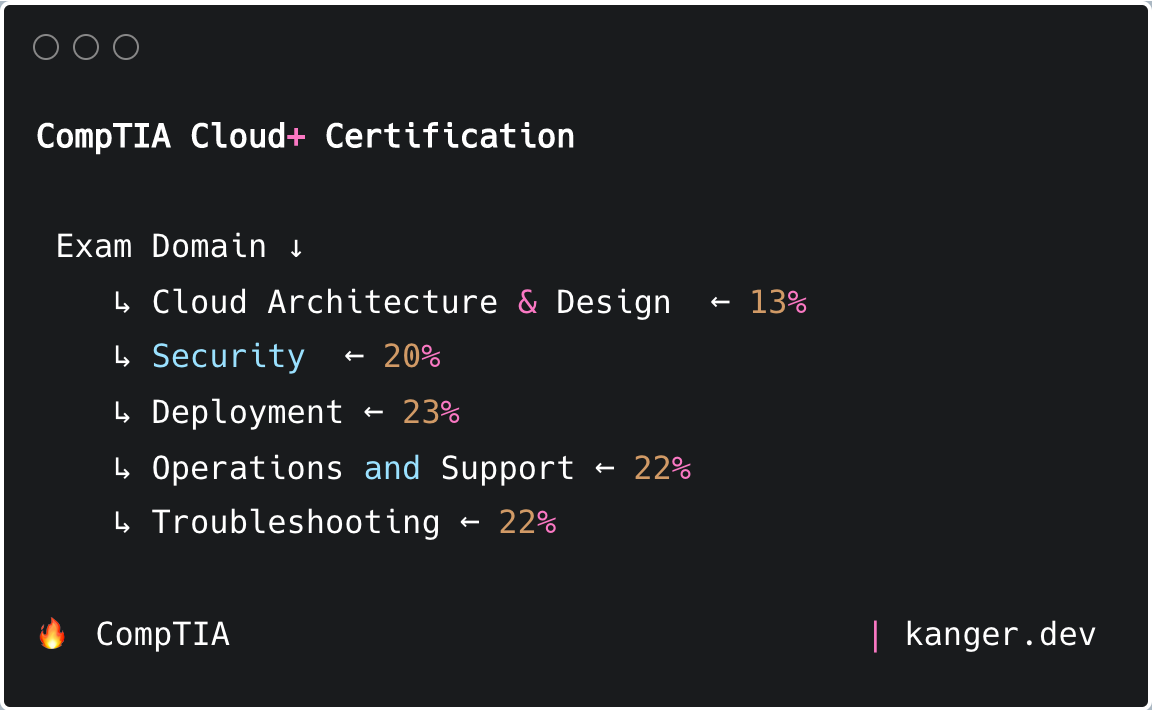 Is it worth the time? YES! CompTIA Cloud+ is a global certification program for IT professionals in a wide range of disciplines. Obtaining CompTIA Cloud+ credential, you not only give a kick start to your cloud career but also build up a multi-cloud fluency and gain a strong foothold in the cloud computing by knowing all the latest advancements in the industry.
Is CompTIA Cloud+ right for you?
CompTIA Cloud+ program validates the cloud knowledge and technical expertise needed to administer and secure valuable assets. This program is practically suitable for Cloud Engineers, Cloud Systems Administrator, Cloud Specialists, Network Engineers, SysAdmins, and professionals working in the adjacent fields.
If you want to explore vendor-specific career paths, we've developed some practical guides with adjunctive resources.
Thanks for making it to the end 😉 Subscribe if you will to our newsletter on Substack.
substack → Newsletter
free resource to guide learners for better cognitive function
Disclosure: The views expressed in this article are those of the author and do not reflect the views of CompTIA, Pluralsight, Udemy, Amazon or their partners. This article may contain links to content on third-party sites. By providing such links, kanger.dev does not adopt, guarantee, approve, or endorse the information, views, or products available on such sites.
Kanger.dev is supported by our audience. We may earn affiliate commissions from buying links on this site.